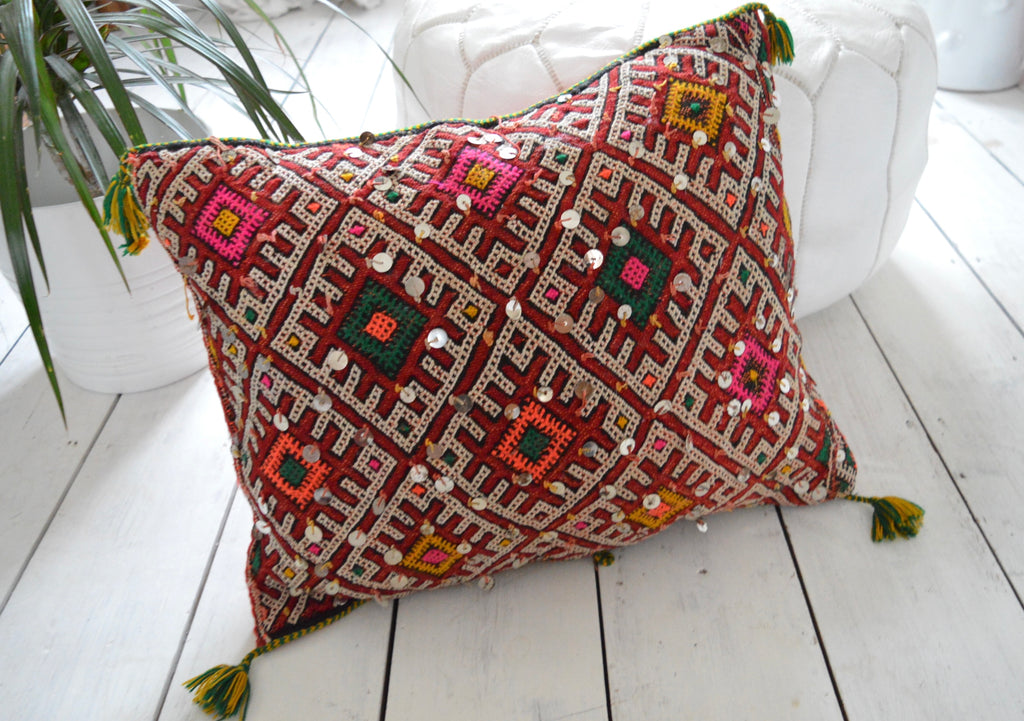 Moroccan vintage Berber pillow hand made in bright colours with random patterns in Wool and Silk showered with sequins and tasseled with decorative reverse.

Vintage pillows add instant colour and style to your interior, grouped together layered with a beautiful Handira wedding blanket to add a touch of Moroccan chic to your decor whether it be a boho coastel or luxury retreat gorgeous!


Wool reverse with opening alongside to allow filling with material of your choice. Pillow is unstuffed.
M a t e r I a l Wool Silk Sequins 
C o l o u r Multi

D i m e n s i o n s 46 cm x 38cm
O r i g i n Morocco