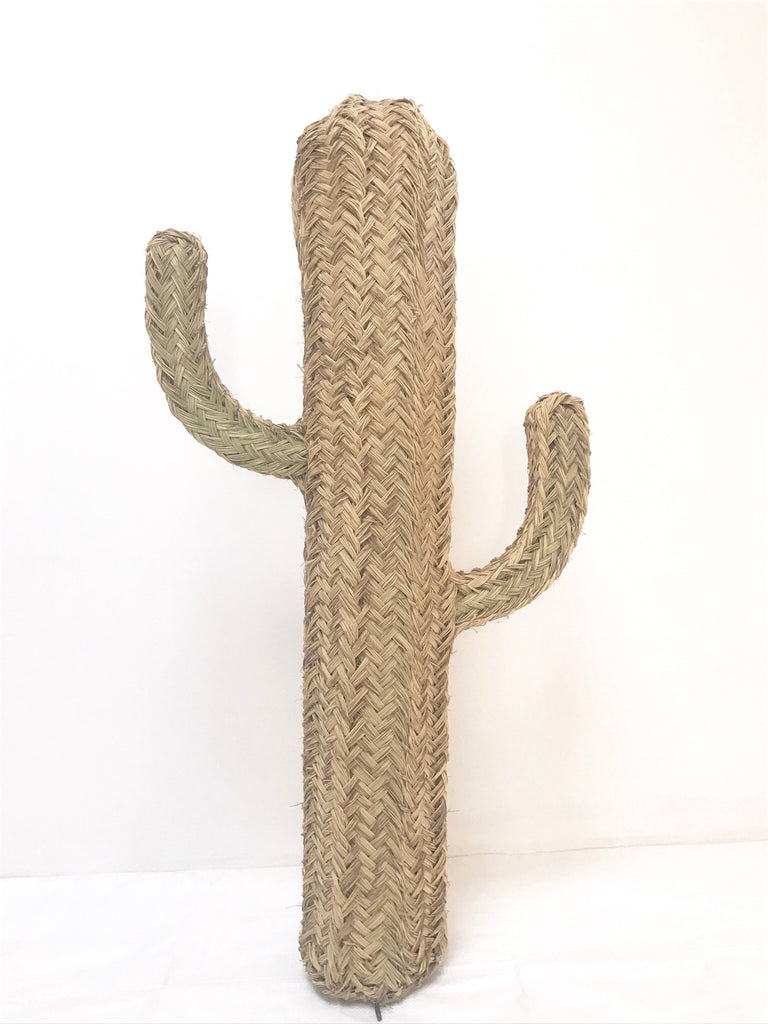 Moroccan Halfah Grass Rattan Catus Handwoven in the Atlas Mountains.
Trendy hand made Cactus, perfect addition to your bohemian home decor. Group them together to create your own mini desert.
M A T E R I A L
Halfah Grass Rattan
C O L O U R
Natural 
D I M E N S I O N S
80 cm High 
O R I G I N
Morocco
Shipoed by fast courier direct from Morocco with guaranteed delivery.