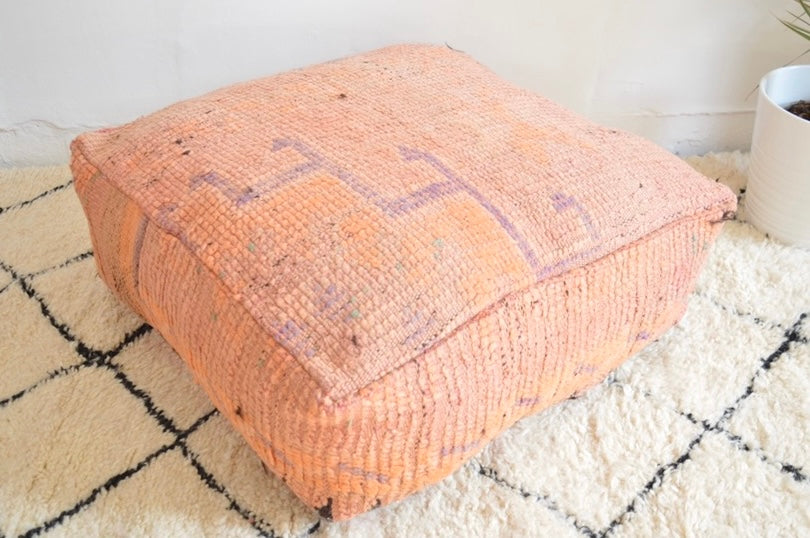 Moroccan Boujaad Pouf Vintage Berber Rug Pouf Handmade Pouf Floor Pillow
Beautiful Vintage hand-woven tribal Berber Wool Boujaad Pouf made from Vintage Berber Wool carpet. Boujaad poufs are made from soft wool using natural materials and organic pigments in beautiful warm pinks, peaches, reds, oranges and purple hues. Irregular patterns and designs are implemented with traditional Berber motifs depicting customs and symbolising fertility, traditions, spiritual and family life.
This designs feature a traditional pattern in soft pastel hues, warm in color and design.
Each Berber carpet is unique none of the poufs are identical. Pouf arrives unstuffed with zipper for closure.
Colour <> Soft muted tones
Age <> Vintage
Material <> Wool Cotton
Colour <> Multi
Size <> 60 x 60 x 20 cm W x L x H
Origin <> Made in Morocco
Floor Pillow has a zipper. ( Pouf it comes unsttufed) it can be stuffed with your choice of material.