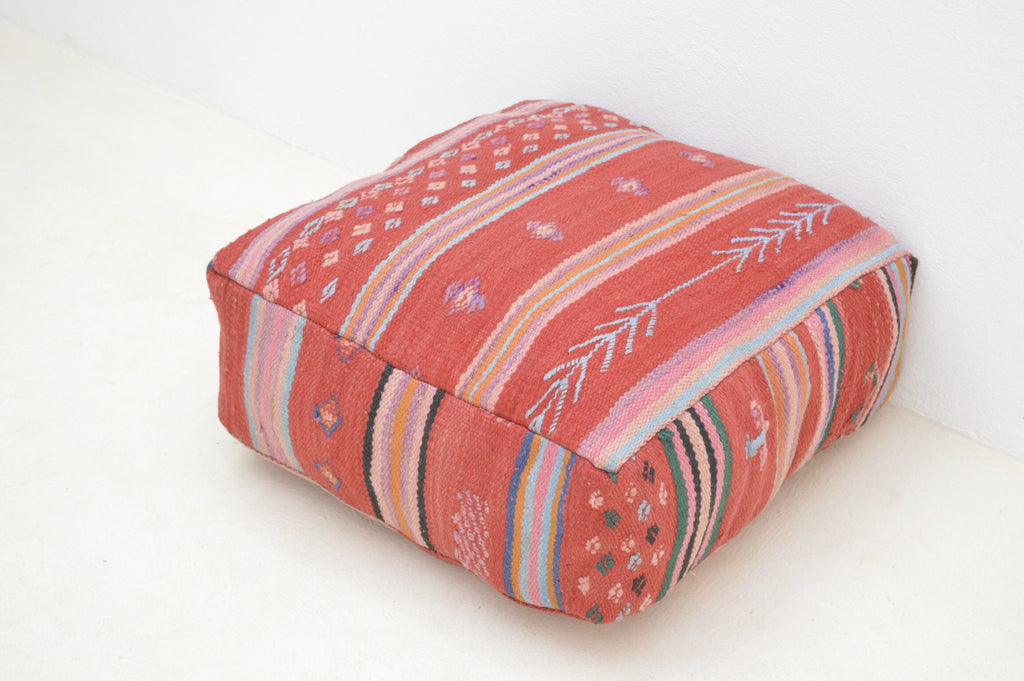 Vintage Moroccan Berber Kilim Large Pouf Floor Pillow


Beautiful Vintage hand-wovenTribal Berber Wool Kilim Pouf. Kilim pillow made from Vintage Berber Wool Kilim using natural materials and organic pigments


This exquisite designs features a traditional intricate Tribal pattern embroidery bands on a Red body with fine detail. Beautiful motifs are vibrant in color and design.

Each Kilim Rug is unique none of the Poufs are identical. Pouf arrives unstuffed with zipper for closure.



Age <> Vintage
Material <> Wool Cotton
Colour <> Reds Multi
Size <> 60 x 60 x 30 cm W x L x H
origin <> Made in Morocco
All items are shipped direct from Morocco by safe fast couriers with guaranteed delivery. Please allow for the processing of your order 1-2 days.