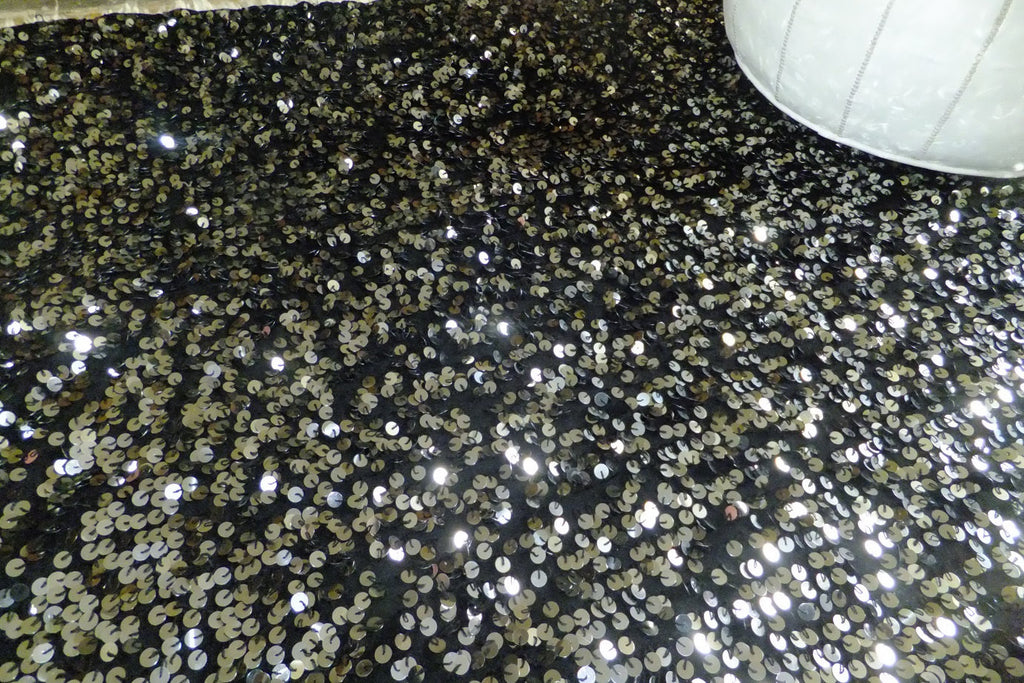 Handira Wedding Blanket H690
Handiras are traditionally hand made by Berber women in their homes in Atlas Mountain Region of Morocco A gift Bestowed to a Bride on her Wedding Day.
Beautiful Heavy Large Handira Wedding Blanket Rug .Handira's are hand loomed in Wool.enlivened with hundreds of round mirrored sparkly sequins (Muzona) which take many hours even weeks to attach once the weaving is complete.A Glamourus and Chic addition to your decor
Handira blankets are made with love and thought to be a blessing to bestow good luck and fortune to the newlywed. Hand crafted for the Bride on her Wedding day used as a Cape or Blanket
Tradition unique sizing Blanket width slightly wider at opposite end.
SIZE
109- 116 cm x 160 cm  
3 7- 3 ft 9 x 5 ft 3 inches
Item dispatched from UK by fast secure couriers.Please allow 1 - 3 days for processing. Delivery Express shipping 1-2 Day Delivery time frame. Tracking information will be issued upon request once dispatched.