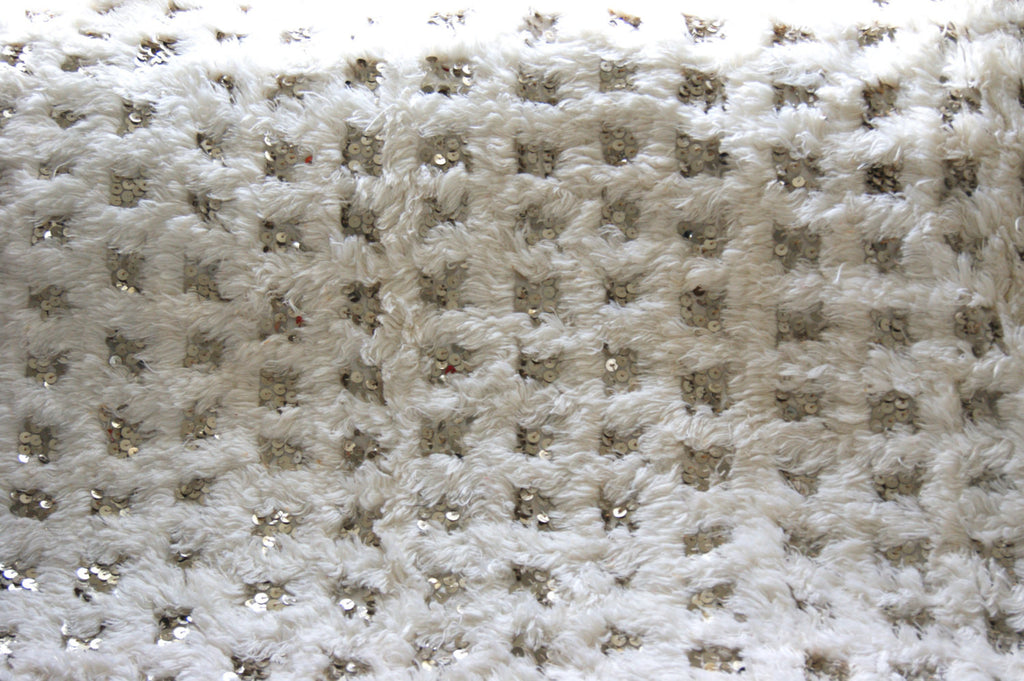 Vintage Moroccan Handira H758
This is a Vintage Piece traditionally hand made by Berber women in their homes in Atlas Mountain Region of Morocco A gift Bestowed to a Bride on her Wedding Day.
Beautiful neutral Winter White llarge blanket hand woven from Pure Wool.Lattice Square pattern adorned in round mirrored sequins (Muzona) which take many hours even weeks to attach once the weaving is complete,with Cotton Wool fluff latticedecoration.Tasseled Border trim either end.
Size(excluding Tassels)
5' 5 x 7 Ft (7FT 8 including tassels)
156 cm x 214 cm (234cm including tassels)
Shipping
Shipped direct from UK by fast safe secure couriers.