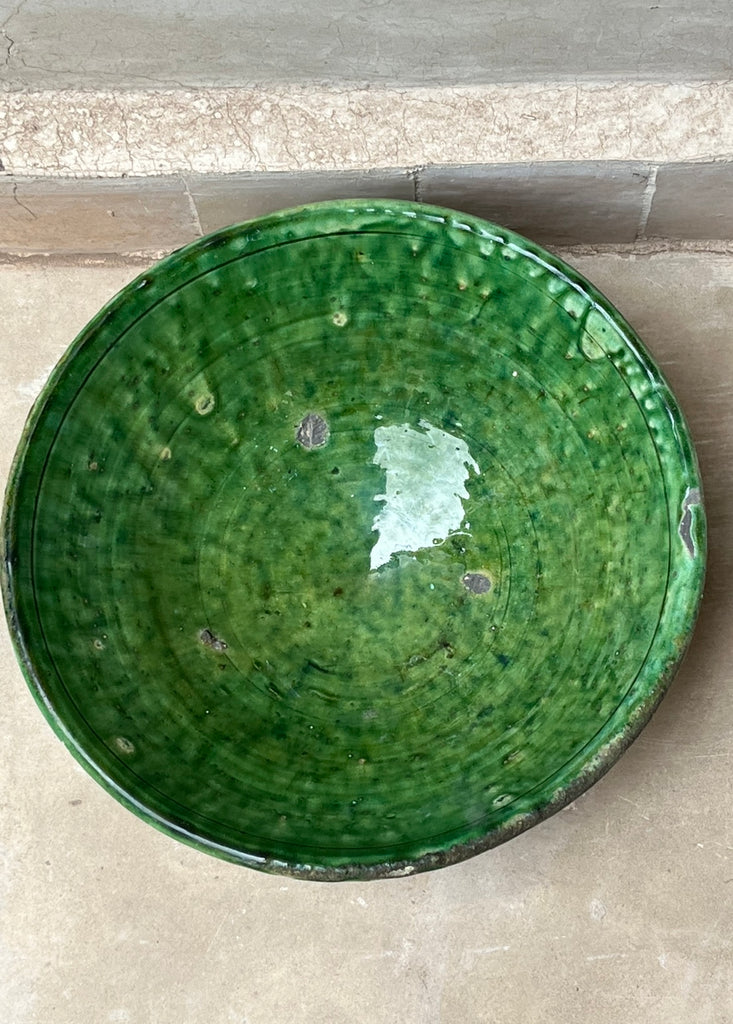 Tamegroute is a small Desert Village in the Sahara desert of Morocco. The area is well known for the traditional green pottery it produces.
The clay and raw materials used to make these stunning ceramic pieces is native to the area with the unique Green color in the ware deriving  from the copper used in the glaze.
The pottery displays the signature 3 dots of Tamegroute pottery from stacking the glaze ware in traditional kilns known as the three points.
Beautiful Tamegroute dish each piece is unique and elegant in style.
 S I Z E 29 cm Diameter 12 cm High
C O L O U R Green

M A T E R I A L Clay Raw Glaze Kohl Copper 
O R I G I N Morocco
A R E A Tamegroute 
Due to the handmade nature of this pottery they may be signs or include minor holes including cracks and chipping which are an by effect of the hand made and hand glazing process of these pieces and considered to be part of the character and charm of hand made pottery.