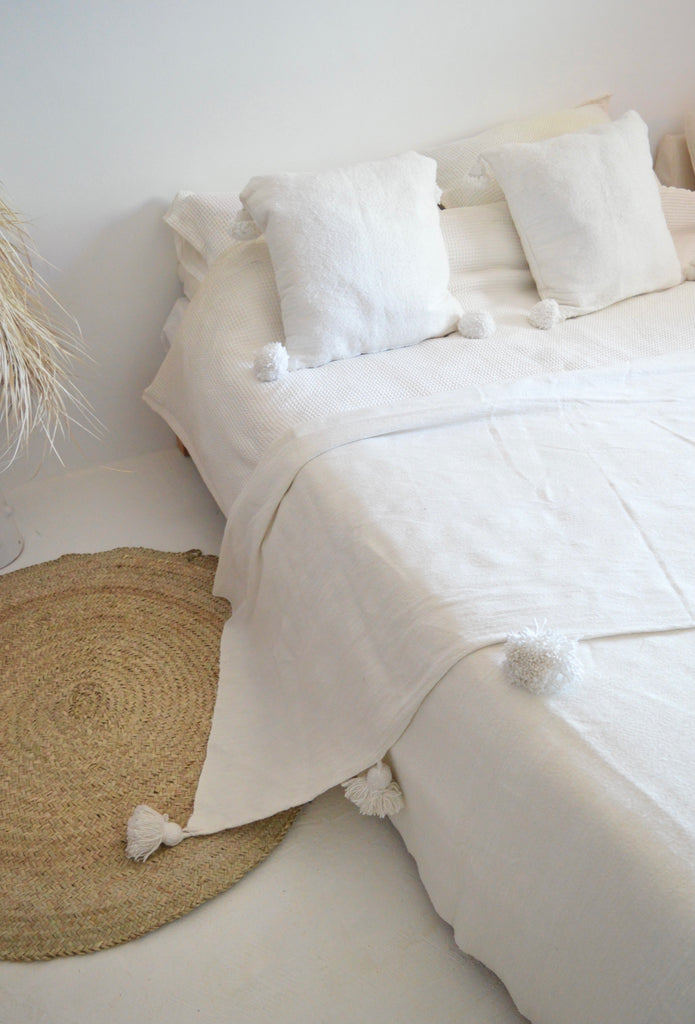 Gorgeous Moroccan Wool Pom Pom blanket with huge Pom Pom's. Hand made by Berber women in their homes in the middle Atlas Mountain region of Morocco

Blanket is handwoven from pure 100 % Cotton in this seasons neutral tones and hand finished with large Cotton Pom Pom's on either end of Blanket to ensure the blanket is soft and cosy a final brush by hand completes the look.


Simple traditional stylish, warm and soft in texture this cosy blanket would look stunning as a bed spread, draped over a chaise lounge  or use on your sofa layered with blankets to create a chic Bohemian vibe.



Since these beautiful items are handmade the weave may contain slight variations in tone to the Cotton this is natural and adds character and charm to handmade items.
size 2 x 3 metre
Pom Pom blanket is shipped direct from Morocco by fast secure couriers.